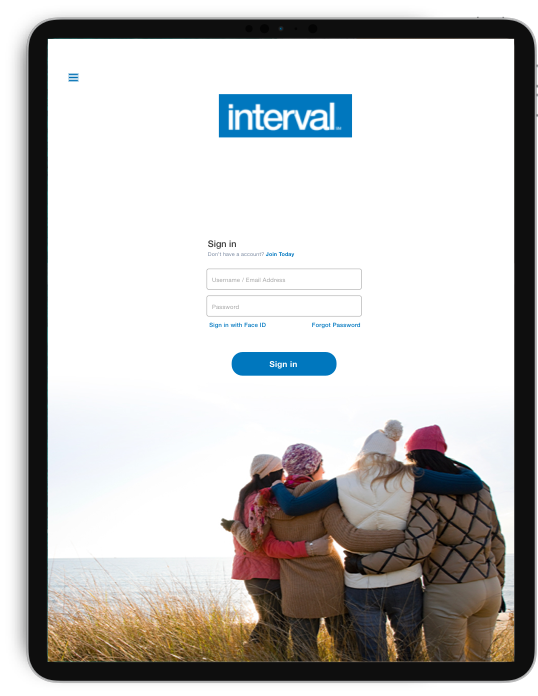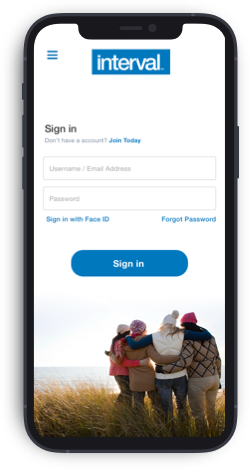 Exchange Like Never Before
This is what we call a game changer. The Interval International app now features the ability to exchange from the palm of your hand.
Exchange + Getaways Combined
We've made it easier to see your vacation options! Search for both exchanges and Getaways together, or search each separately.
Choose What to Use
Search first, then decide the best way to book your vacation. Exchange using any of your available weeks or points — the rest is up to you.
Certificates
Search up to six destinations at once for every month you're looking to travel.
Upcoming Trips
View your upcoming vacations all in one place with fast and easy access to your trip confirmation details. Share your reservation information with friends and family.
Faster Login
Quick and secure sign in with the touch of a finger or even a glance. Available on devices that support fingerprint or facial recognition.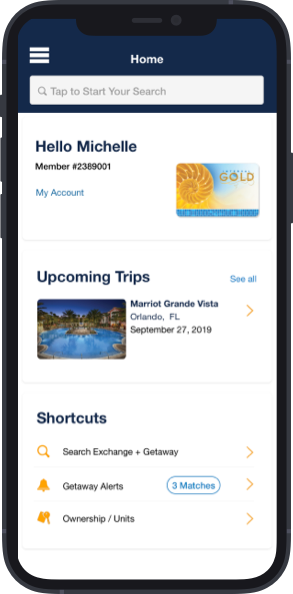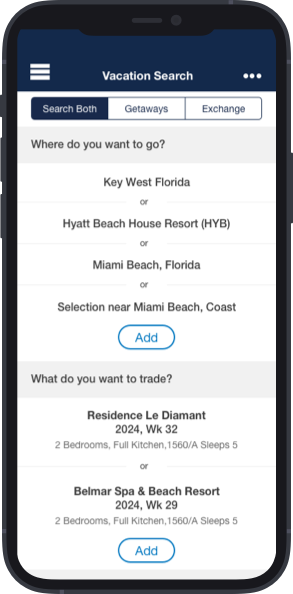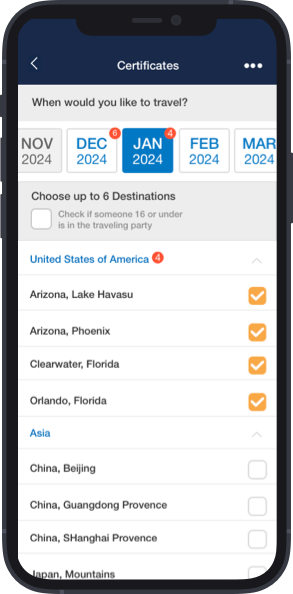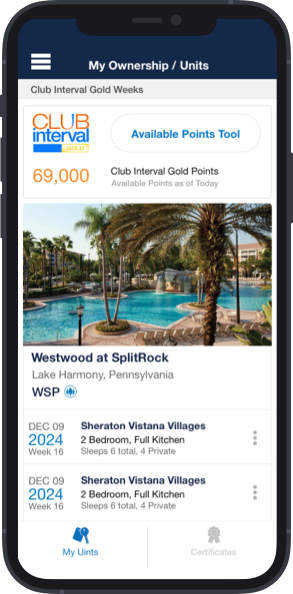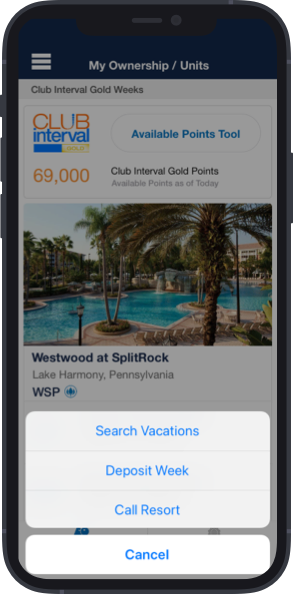 Other Features
Purchase E-Plus®, Guest Certificates, and Trip Protection.
Deposit with ease from the Ownership/Units screen.
Extend deposits and Resort Accommodations Certificates.
Search vacations from your Favorites and select multiple resorts when completing a Vacation Search.
Search for vacations using an exchange request.
Apply for the Interval World Mastercard®.
Search multiple resorts within a single destination
Use the enhanced map to view resorts in an area
Depositing made easier from the Ownership/Units screen
Multiple-destination search for Certificates
See featured Flexchange destinations
Access our Top 10 Getaways
Create custom Getaway Alerts for seven-night stays
Read our premier travel publication, Interval World® magazine
Browse the Resort Directory
Watch Interval HD videos
Save a list of your favorite resorts
Share resort information with friends via text message, email, Facebook, Twitter, or Pinterest
Mobile app is available for Apple and Android devices.
Once you download the new Interval International app, please delete the older version of the app from your device.